Did you know that you don't need to go to Penang to enjoy a good Nasi Kandar? All you need is a good recipe and a kitchen, and baam! Nasi Kandar at any time and anywhere as to your liking! How nice that is?
It is just steamed plain or mildly flavoured rice that is accompanied by a variety of side dishes such as fried chicken, an array of curries, cubed beef, lamb, veggies and more.
A true Nasi Kandar lover would know that the best way to have Nasi Kandar is to 'banjir' (flooded) the rice with a mixture of curries. Mmm, dee-lish! You will definitely enjoy every spoonful before shovelling more into your mouth!
---
"Nasi Kandar always get the way to the hearts of the people in Malaysia…"
---
Nasi Kandar has always been sitting on its throne being Malaysian's favourite dish and it's almost impossible for other dishes to take away the throne. Then, you would be wondering why Nasi Kandar always gets the way to the hearts of the people in Malaysia.
There must be something with Nasi Kandar that makes people even be willing to line up long for it at Mamak restaurants! Do you happen to feel tempted now that you've pretty much known what Nasi Kandar really is and why it is popular? Why don't you end your curiosity by trying this recipe to make your own version of Penang Nasi Kandar?
Penang Nasi Kandar Recipe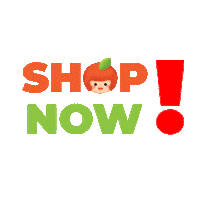 Ingredients:
Get all your

#FreshlyHandpicked

ingredients and more delivered to your doorstep! 
Instructions:
Clean chicken and coat the chicken with turmeric and salts. Marinade and leave aside for 30 minutes.
Deep fry the chicken until cooked and golden brown. Remove, drain and leave aside.
Heat up oil and saute the sliced onions until brown. Add in Pandan leaves, curry leaves, cinnamon, anise star and cardamon. Stir fry until fragrant.
Add in the curry paste and constantly stir until mixture well blended and fragrant. Add in water. Simmer for a while at least 15 minutes. Add in thick soy sauce, tomato sauce, sugar, bouillon and salt to taste.
Let it thicken for a while and add in the fried chicken. Simmer until gravy thickens and finally add in fresh tomato and coriander leaf.
You'll never know how palatable food tastes like if you never give it a try, so make your move! Now, if you feel like preparing the recipe is quite a hassle, why don't you let HappyFresh lift your burden a bit? Getting the ingredients just got easier with HappyFresh!
---
Reference