If your office is located in a dense location, there are bound to be restaurants around almost every corner. One of our go-to options that settles every lunchtime dilemma is wantan mee. A great option if we're opting for a quick eat-and-run option given the lunch hour crowd. One of the best things about the wantan mee is the wantan itself, regardless of whether they'd be soaked in warm broth or fried to crispy goodness, but the true taste of wantan is concealed in the soft and tender wrapping, but what happens when the Asian wantan recipe meets an Italian delicacy? This fusion wantan recipe introduces a unique culinary experience, combining the crispy exterior of the wantan with the creamy interior of stuffed cheese. With only 2 ideal ingredients, you will be prepping a tasty meal, suitable for breakfast, lunch, tea, dinner or even supper should your midnight cravings supersedes the laziness to cook.
How to Make Baked Stuffed Cheese Wantan Recipe
Prep Time: 20 mins | Cook Time: 15 mins | Serves: 16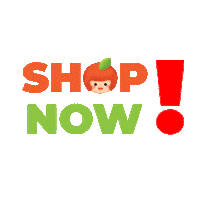 Ingredients:
Instructions:
Cut the block of cheese into sizes that fit the wrapper and freeze for one hour or until firm (this way, the cheese is less likely to come oozing out)

Pre-heat oven to 180⁰C . Line a baking sheet with parchment paper.

Once the mozzarella cubes are frozen and ready to be wrapped, brush the sides of the wantan wrapper with water, place the cube in the centre, and take opposite sides of the wrapper to bring them together.

Place them side by side on the baking tray.

Bake for 15 minutes until the wantans are crisp or golden brown.

Remove from oven and allow to cool down a few minutes before serving.
* Tips: This can also be air fried or deep-fried with oil.
Sometimes all you need is a little more cheese! Don't deny yourself the ideal takeaway or home-cooked meal with Perfect Italiano cheese but why get a few slices when you can get the whole block! 
Pamper your taste buds with cheesy mozzarella goodness on your meals today – whether it would be pasta, spaghetti or even a slice of bread. Stretch your Ringgit this November with discounts up to 30% OFF!
---