As far as you may already know, Roti canai is just a flat bread that is mainly made with flour, water, drizzled with some oil and is slapped down on the pan repeatedly. Have it with Teh Tarik? Boom! An undeniably good combo! Believe it!
Roti Canai, also known as Roti Parotta or Roti Cane originates from India, but in Malaysia, sometimes you will see a flying Roti Canai , Roti Bom, Roti Tisu, Roti Banjir, Roti Susu and many more creative kinds of Roti Canai that makes you irresistible to not to try every single one of it!
---
"Top list of Malaysian breakfast ideas…"
---
Roti Canai has never failed to make it to the top list of Malaysian breakfast ideas. If you want to look for the best Roti Canai, Mamak restaurant is the right place to go! It is hard to find even one Mamak restaurant in Malaysia that does not serve Roti Canai. It surely is a Malaysian favourite!
Have you ever felt like not going out of home, but you are really craving for Roti Canai? And to think that it is almost impossible to make one at home? Why don't you try this one simple Roti Canai recipe and see whether you can make the impossible possible!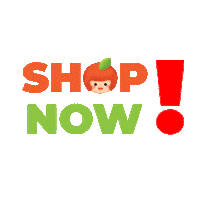 Simple and quick Roti Canai recipe
Ingredients:
Steps on how to make:
Dilute salt and sugar in water. Mix flour and salt+sugar mixture evenly until it forms a dough. Knead the dough until smooth.
Divide dough into 6 small balls. Coat each dough with oil to make sure the texture of the dough is not too sticky and gooey. Put them in a container that has been oiled. Cover the container tightly. (best to let the dough rest overnight)
Flatten the dough with the palm's heel until the size of a dinner plate. Then, flip it several times until it expands. Lift the left side of the expanded dough and fold to the right covering 2/3 of the whole surface. Do the same with the right until it forms a square.
Place it on a heated pan or skillet that has been oiled at medium heat. Once it is lightly browns or is crispy on both sides, remove from pan and give it a light 'clap'.
Roti Canai is best served hot with Curry and Dhal, but you have nothing to worry about as you won't let it go cold once you have a taste of it. Try having it for breakfast in the morning or during tea time with family and friends. You will be astonished at how wonderful a plate of Roti Canai could be!
Imagine that you can now make it yourself and have it anytime or anywhere you want? Now, shopping for the ingredients with HappyFresh is definitely fuss free as you don't even have to step out of the house just for a Roti Canai! Seriously!
---